31 mars 2007
Welcome to the Buffalo's website.
Here is a blog just for the kids, so visit it, sent it to your family and i'm going to try to update it each week with the pictures of our champions, some video and some news.
Don't hesitate to contact me if you have any idea, comments or if you have some nice pictures you want me to add.
I would like also apologize for my writting in english so correct me......No worries!!!!!!! it's a good excercice for me..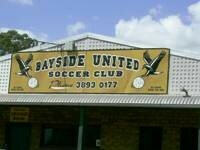 Let's start with last week and the first match of the Buffalos and the fisrt win in Bullimba.
The kids were very excited and happy with the fisrt match!!!!!
Maitena
-
Commentaires sur WELCOME